Our goal is to assist you in supporting your families.
Let us know the areas where you see your families need the most support, and we will build a page specifically for your practice with those resources, curated for your families.
Powerful planning system and organizational tools
No more paper binder mess — everything important fits in a parent's pocket.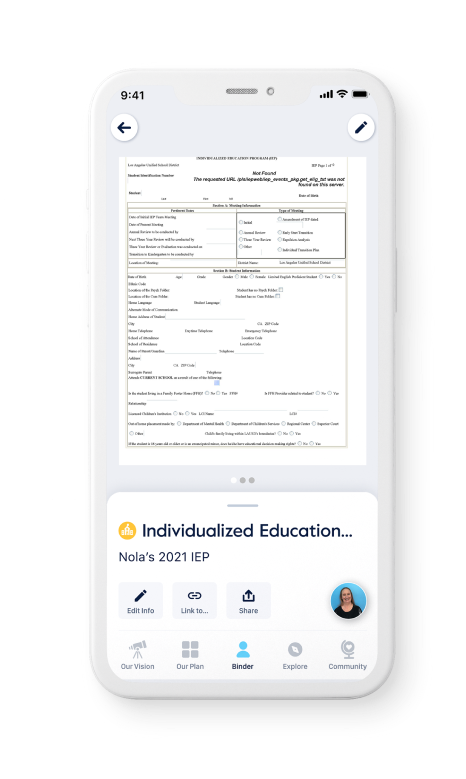 Parents use our app to help them focus on what's important.
Undivided gives families a secure digital super binder that's accessible from anywhere, easily shareable, and organized for each family's needs. Parents can upload a child's IEP, medical records, and more and have it all in one place.
Medications, allergies, and prescriptions
Doctor and care team contacts
All important docs, from insurance to IEPs
Bring a child to life beyond their diagnosis
Undivided's Super Binder has kept all my child's paperwork at my fingertips through three moves in three years."
Parents write the plan with us and get more for their kids.
We'll help build a family-centered plan that supports each child's strengths and priorities.
Parents can find providers, specialists, and therapists who actually get their  kid.
They learn how to make the most of their health plan, IEP, and more.
It's easy to organize meetings, appointments, and deadlines ahead of time in our app.
A family's Navigator is their sounding board, coach, concierge, and assistant all in one, ready to help.
Undivided is the perfect match for what we are looking for. Iris and Margaret were both supportive and insightful. I was relieved to have this in place for myself."
Together with Undivided, you can actively support the parents on your team.
Help parents find more time.
Each parent is paired with an Undivided Navigator. Together, they get organized with a plan that simplifies their to-do list into easy-to-follow steps, reducing their time spent on research or common pitfalls.
When families get services more quickly, everyone wins.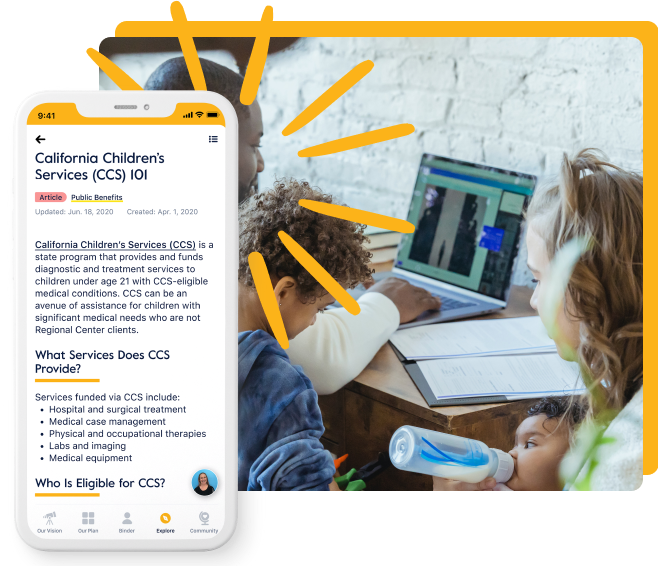 Connect parents with experts.
Parents who partner with an Undivided Navigator benefit from the experience of hundreds of other families and professionals. Whether your families face challenges with insurance questions, special education services, or government benefits, our Navigators are ready to help.
When there's one place to go for answers, families have more power to keep moving toward a common goal.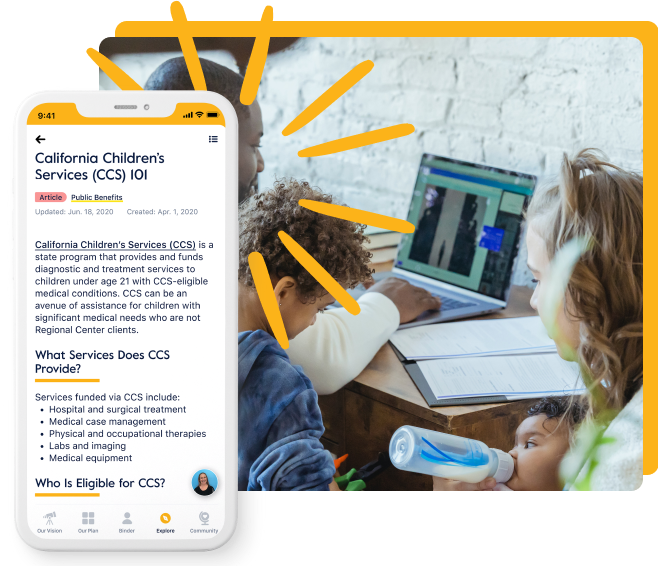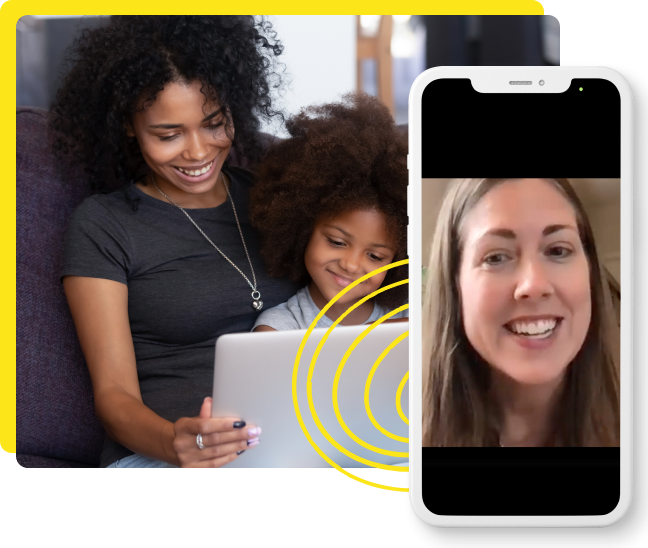 Give parents a comprehensive support system.
Undivided provides personalized 1:1 support from a dedicated Navigator. Families also gain access to our parent-led support spaces and an amazing community of families like theirs.
When parents feel supported, they can make meaningful connections that improve their whole family's well-being.
Ensure your families and their children have what they need to thrive
Together, let's support your clients.